Mobile Car Dent Repair Service In Manchester
Smart Auto Repairs are Manchester's leading choice when it comes to mobile car dent repairs. The company was established in 2004. We have fixed thousands of bumps, dents, chips and scratches on vehicles in the city, using the latest tools and techniques to make sure that we do a perfect job every time.
SMART stands for Small to Medium Area Repair Technique. It's an advanced method of mending localised damage, and means that the entire panel or wheel won't have to be repainted. This saves you hours of time and potentially significant amounts of money. Using this method can save the integrity of the rest of the paintwork, but isn't always a viable option.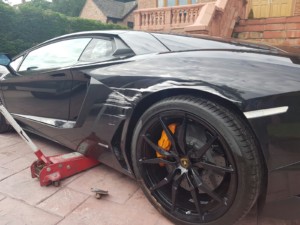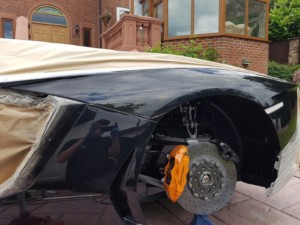 What We Can Repair In Manchester.
Smart Auto Repairs can repair all external parts that have been damaged, including dents, scratches, split/dented  bumpers and kerbed alloy wheels. We only employ the best local technicians, and our expert team has an unmatched level of experience working with the general public and clients in the motor trade.
we provide a fully mobile repair service, we don't have the overheads of garages, and our prices typically come in at around 50% cheaper than you'd find at a body shop. We offer the convenience of coming directly to your door, whether at home or at work, enabling you to go about your day as normal, while we restore your car back to showroom condition.
Car scratch removals are another speciality. Our cutting edge equipment allows us to accurately colour match your existing paintwork, and seamlessly blend the new application in with it. It's imperative that you get any scratches fixed as soon as possible, as rust can quickly set in and lead to future serious corrosion issues.


How Long Repairs Take
Minor damage repairs to cars usually takes under two hours to complete, and all we need is access to a power point (within 50 metres) and room to park our van.
We cover the whole of Greater Manchester and its surrounding areas, so give us a call on (0161) 609 8111, or get an instant free quote on your repair by filling in our contact form today.