A lot of people question how we carry out our repairs on peoples drives and manage to get such a high quality finish or even how it is possible.
Its not easy, we take experienced people who have worked in body shops for a number of years and spend 6 – 9 months training them to be able to work in a 'mobile environment'
We use industry specific techniques in S.M.A.R.T repair coupled with traditional body shop techniques.
We use body shop and manufacturer approved products and use high quality lacquers and paints.
All our equipment is in a medium wheel based van, so we need access to a plug socket, so we can plug our extension lead in and get power to our van, space for your car and our van, and in case of rain we have a rig that we can erect to work under which is 4.5m x 3m.
So to sum up what factors are required to achieve high quality repairs on peoples drives are as follows:
Experienced well trained staff

Quality Products

Both body shop and S.M.A.R.T repair techniques
Space for your car

Space for our van

Access to a 240v electrical socket
Is my location suitable and safe to have the repairs carried out?
The ideal location would have a drive but we can also work road side as long as it is a quiet suburban road with plenty of pavement and grassy areas. A narrow terraced street or a busy main road is not a safe place for us to work on.
what is safe?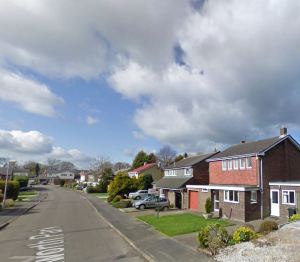 A Drive

Cul de sac or quiet road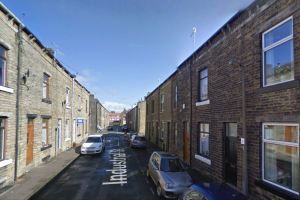 A terraced street

A busy main road
Your Work
If we are coming to your work place you may need to check with your site manager/caretaker to ensure we have access to power and space for our vehicle and your car. Some places of work require us to bring method statements and risk assessments. This is to satisfy your health and safety officer. If this is the case we would need to be notified of this in advance of us arriving.
Does the weather affect the repairs?
In a word 'NO'. We have a large rig that covers your car while we work on it, so rain doesn't  stop us from working. Alloy wheels are repaired inside our van which has a fully equipped wheel repair workshop. The only time we may rearrange your appoint is if we are snowed in or there are high gale winds.
How do you get the colour right?
We take the colour code off the car which is either located just where you open your door or under the bonnet, we then take this code enter it into a computer that tells us the exact colour formulation for your car, we then use the paint tinters on the van and our paint scales to mix the paint giving us the best colour match possible. This along with the method of car spraying helps us get the best possible colour for your car.
Problem Colours
Red and white cars  – weathering can change the original colour of the car, but we have methods to work round this, this may involve a car colour spectrometer, this is where we use a machine to read the paint colour of your car and it will give us the nearest possible paint formulation that will match the colour of your car or we may need to blend more than one panel on your car.
Pearl Colours, can also be tricky and in some instances only multi panel painting can be the only solution.
Silvers and light metallic paints may require blending.
Our Technicians
Our technicians are fully qualified car body repairers, they were not once solicitors, plumbers, or electricians who decided to have a change of career and bought into a franchise then let loose on customers cars with a couple of weeks worth of training.
They have left school with a passion for cars and have chosen and stuck to this as their one and only career, starting work in a large body shop repairing large accident damaged cars, and slowly progressing their careers. We are very proud of our technicians, they are hard working and take great pride in their work. They are why this company has a great reputation.