Mobile Car Scratch Repair
With over 20 years of experience, our mobile car scratch repair service delivers the excellence and experience of our technicians, to your home or business.Once there, we can fix a scratch, scuff or dent to your vehicle's bodywork inside a couple of hours, restoring it back to a showroom standard.
All we need is access to power and room for both our van and your vehicle.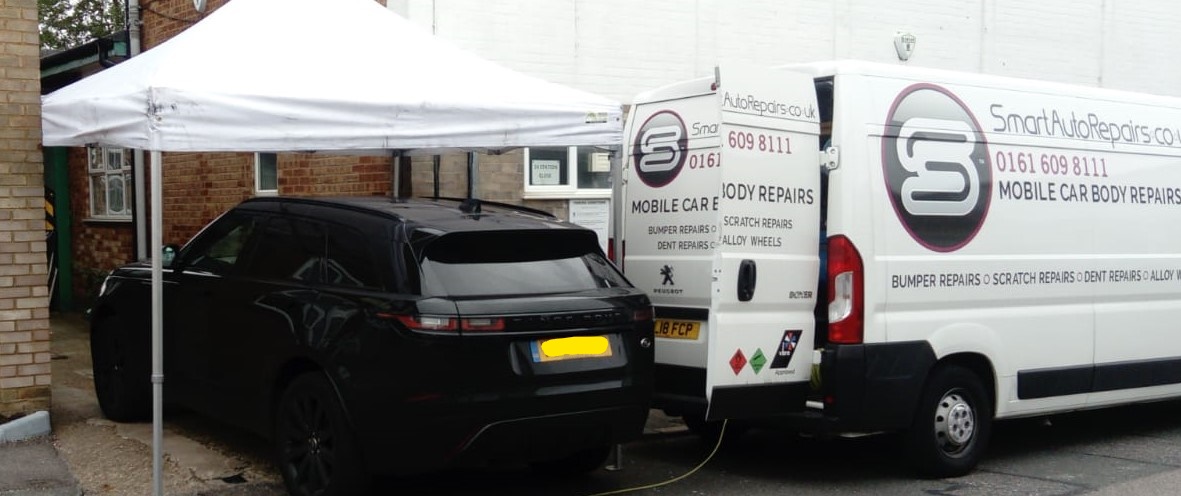 With all of our technicians having worked in large body shops across the UK they can provide you with the highest quality of workmanship alongside having a wealth of knowledge in car scratch repair.
Read What Our Customers Are Saying About Us……….
Recently had my BMW 530 very well repaired by Smart Auto repairs. The rear wheel arch (dog leg) was scratched and dented and alloy wheel damaged in three places not just on edge after collision with gatepost. They responded quickly with a quote and came to my home two days later on time. Repair was completed in just over 2 hours and is perfectly fine. Cost approximately 30% of BMW dealership quote, which was great as I have hit the same gatepost twice in 6 months! >I used Smart last time and was happy to use them again… no complaints!
Highly recommend the guys at Smart Auto Repairs. Have used them for years as have family, friends and numerous colleagues. Great service and always arrive on time. Never had any repair picked up on return of lease vehicle. Dents, scratches and alloy wheel repairs.
I can't fault the guys at smart auto repair always does a awesome for my callipers and exhaust tips job especially on my c63, always ask for Danny he's a legend
I was so impressed with Smart Auto Repairs.Their quote was the most competitive, their communication was great and the work completed fantastic. Thank you so much.
excellent job,and very quick. Also very punctual .Highly recommended.
Absolutely amazing service, they went above and beyond, let me know exactly what they were doing and how they were doing it, my car looks new again, I was given plenty of advice on after care, would definitely recommend them. Thanks for the brilliant job
Very pleased with the paint work on my car would recommend highly nice guy as well
Fantastic service from start to finish.I emailed photos, got a great quote within 30 mins and was booked in on a day to suit me, only a couple of days later. Danny did an amazing job with my alloys, kept me updated by text message and the end result is that I am very happy. Thank you!!
I had a very good result with this very professional company and would highly recommend them. They were personable and did a super job on my 2 scratches. The technician that arrived Nate was very friendly and efficient!
I cannot say enough good things about them… do not look any further but hire Smart Auto repairs if you want an immaculate job.
Thanks
Andrea
Recently bought a MINI from a main dealer in London which had scratches on but with living in the NW, they arranged for Smart Auto Repairs to carry out the repairs at my place of work.Danny communicated with me the night before to confirm the appointment and in the morning prior to arriving and was done in under 45 minutes.Very friendly and easy going and went above and beyond outside the scope of work. Really impressed and highly recommended.
I am very greatful for the excellent dent and paint repair work carried out by Tom he arrived very promptly, he was very polite and hard working. I would recommend Smart Auto Repairs they have done a very professional job.
Lee arrived at 07.10 as promised and was efficient and friendly and repaired scuffs and scratches on my vehicle. Did a fabulous job and I was able to go to work on time as he'd finished the job in 1.5 hours. I would highly recommend this company. I was quoted £100 more elsewhere!
I recently had a dent and paintwork repair. Excellent job. Tom the technician arrived very promptly at 8 am and was very pleasant to deal with.
The company came highly recommended and I would certainly recommend them for their good service.Very easy to get a quote from Steve via the Internet .I was happy with the price quoted.I have already booked another repair with them.
The firm has used Smart Auto Repairs to fix bodywork and alloy wheel damage on a couple of its vehicles.

The service has always been excellent and well priced. The repairs have been flawless and the technicians who did the work polite and courteous.

We would happily recommend them to anyone needing bodywork or alloy wheel repairs. An excellent service.
Smart Repairs offer a great service, efficient, prompt, courteous, honest and professional. Right down from to the first contact online to a telephone consultation & then communication via email, one word exemplary. The field engineers that came out were knowledgeable, pleasant, friendly & always arrived on time.
I really can't big them up enough!Second time I've used their service and still very impressed!The work was completed to a very high standard. I wouldn't trust just any company with my BMW but I definitely these.I'll be back again and recommending to others to them every single time.
What Does a Car Scratch Repair Cost?
The cost of a car scratch depends on the extent of the depth of the scratch. If it is light surface scratch that has not gone through the clear coat then this may be removed by lightly sanding it down and polishing it (do not try this your self as you may burn through the clear coat). If it is a deeper scratch then we will need to paint the panel, and these prices start from £100 plus VAT.
Our system provides a free estimate quickly. Simply click the 'Free Quote' button and send us as much detail as you can. We'll then email and text you a reply with what you can expect to pay.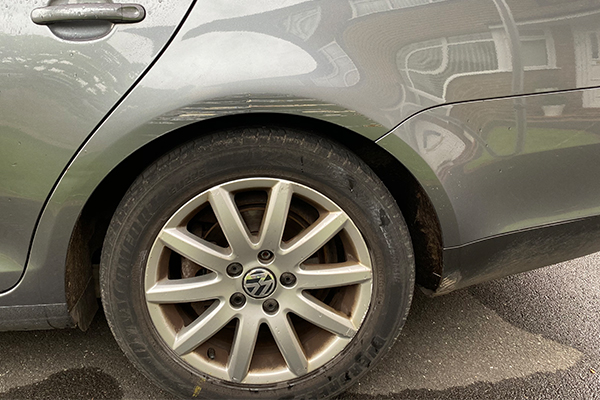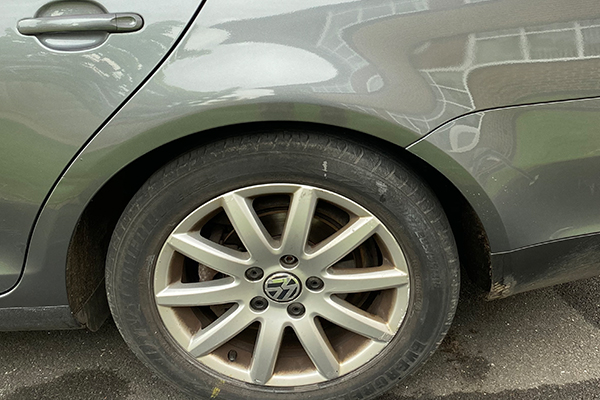 Why Choose Smart Auto Repairs?
There's no fuss; our friendly advisers will contact you and fix a price within minutes.
Our staff are qualified and trained to carry out large repairs to multiple panels as well as those to small areas.
The weather won't beat us; if it rains, we'll put up our own cover.
We're cost-effective and we use only manufacturer-approved paints and lacquers.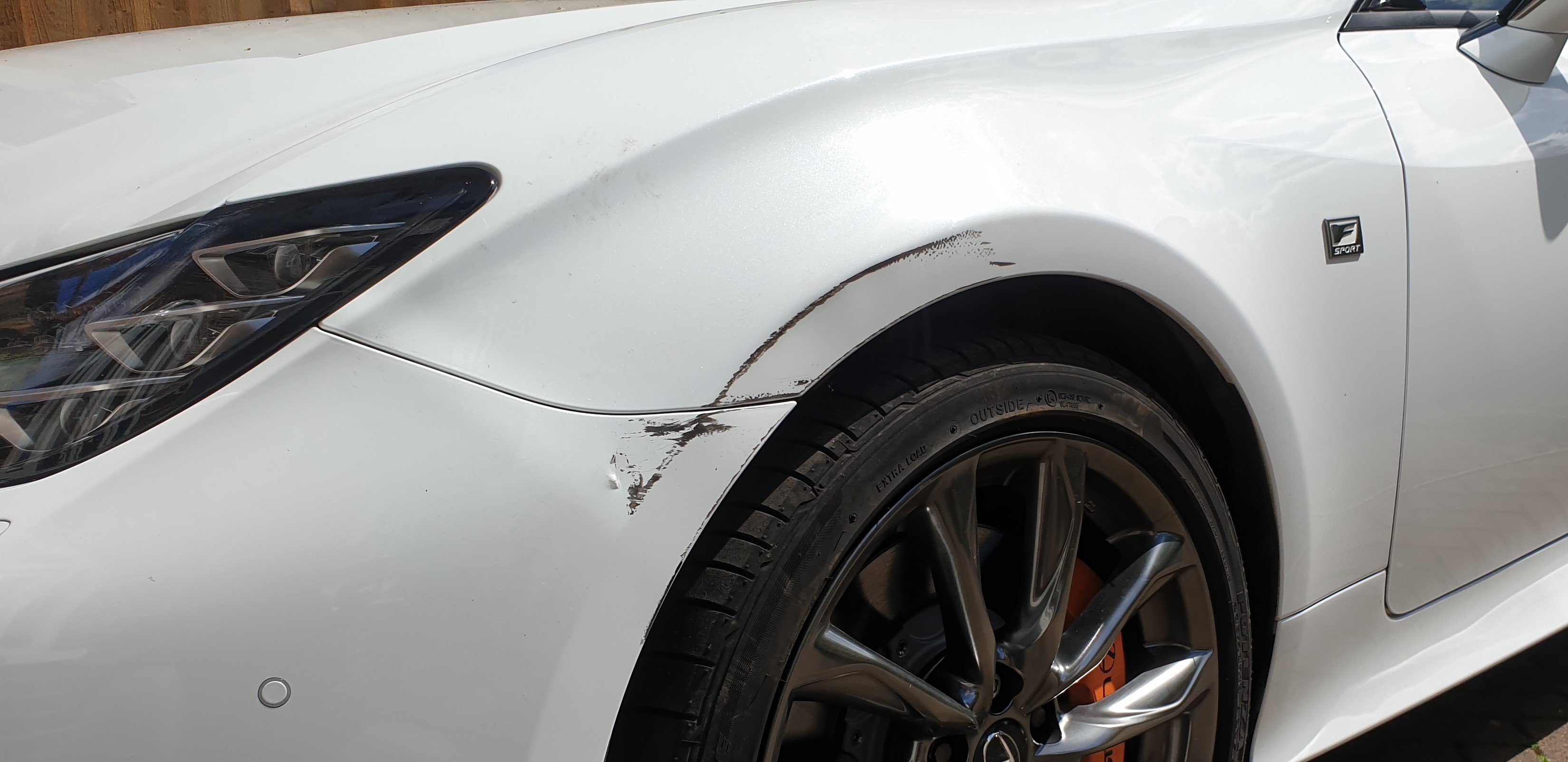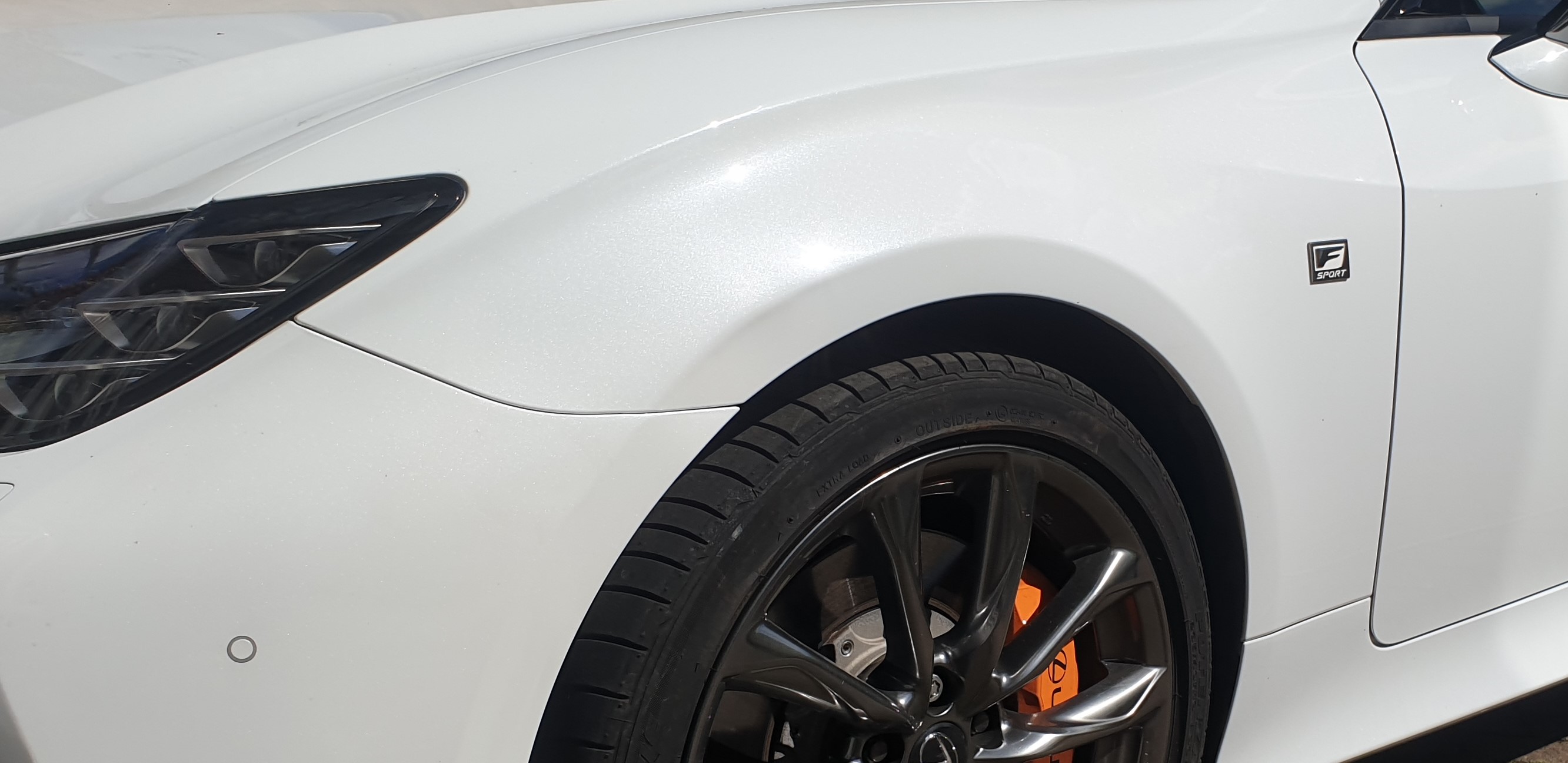 What we do
Our methods are no different to those used in garages and crash repair centres across the UK.
Each job takes around 90 minutes, and you can choose where we do it.
Sometimes panels must be blended so the colour matches, and we use infrared lamps to cure the lacquer before it is flatted and polished.
We advise you not to wash your vehicle with a pressure washer for a fortnight afterwards to allow the solvents to cure properly.
After treating your chip, dent or scratch, the car's paintwork will look like it did when you bought it.
Areas We Cover for Our Mobile Car Scratch Repairs
Our heartland is in the North West of England, including Flintshire Manchester, Cheshire, Merseyside, Lancashire and Staffordshire.
However, our steady growth has enabled us to expand into new territories, including London, Berkshire and Hertfordshire.
Car Scratch Repair Products
We do not use any buy of the shelf car scratch repair kits or car scratch repair pens and we would not recommend using these as they tend to cost more in the long run and never fully rectify the original scratch in the first place. We only use manufacturers approved paints and lacquers.