MOBILE CAR REPAIRS IN LONDON
With London's traffic being among the most hectic in the world, dents, scratches and chips can be inflicted on the cars of even the most careful drivers. Smart Auto Repairs are one of the capital's most trusted names in vehicle refurbishment.
We live by our reputation, and as well as holding ourselves accountable to the highest professional standards, we are also members of the VBRA (Vehicle Body Repairers Association) trade body.
Needless to say, all of our technicians are highly trained experts in their field.
S.M.A.R.T. is an acronym of Small to Medium Area Repair Technology.
As the name suggests, it is a series of specialist techniques which focus on fixing minor, localised damage, with the aim of restoring the affected parts to their original showroom look. It is perfect for repairs to bumpers, alloy wheels and all types of bodywork, and what's more, as we are fully mobile, we can come directly to your door.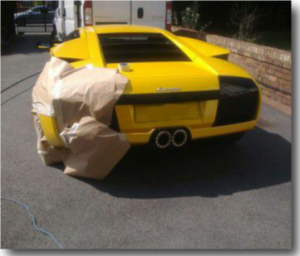 Aside from the convenience, this flexibility has plenty more added advantages:
Our prices are hugely competitive for a car repair company in London. You'll typically save around 50% on the price you'd expect to pay at a body shop
M.A.R.T. methods are hugely advanced, even compared to ten years ago, and we will be able to repair the damage without ordering in expensive replacement components
Most repairs will be completed within a couple of hours, meaning you can get on with your day and have your car back on the road much sooner
All work carried out is guaranteed for either six month or two years
We carry out mobile car body repairs for anybody who needs it in the capital. From newly qualified drivers to car dealerships, our work can make a real difference when it comes to how much you have to delve into your insurance excess.
Car Scratch Repairs in London
Scratch removal is one of our core services.
Our state of the art tools are able to accurately colour match any shade of paintwork, with the new application seamlessly blending in to match its surroundings. It is essential that chips and scratches aren't ignored, as left untreated rust will set in and potentially lead to serious corrosion issues further down the line.
We use techniques which are commonplace throughout body shops and garages all across the UK, but we have successfully miniaturised the whole process and are able to fix scratches and chips right outside your home or place of work.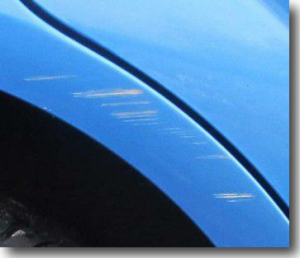 NBRA APPROVED
For your protection and peace of mind.....
NBRA stands for National Body Repairers Association.It's a trade body that audits and ensures that  we conform to the correct practices of mobile vehicle body repair and are capable in what we do and how we carry out repairs to your car.
APPROVED CODE
TRADINGSTANDARDS.GOV.UK
It promotes consumer interests by setting out principles of effective customer service and protection. It goes above and beyond consumer law obligations. Sets a higher standard, showing consumers clearly that code members can be trusted.
Alloy Wheel Repair Service
The refurbishment of alloy wheels is another one of our specialities. Whether yours have been kerbed, vandalised, have become corroded, or you just fancy a change of colour, our team are on hand to help.
We recondition alloys inside our fully equipped van, ensuring that your repairs aren't dependent on a sunny day. In fact, all we need is access to a power point (within 50m), your car and somewhere to park up so that we can get to work!
Smart Auto Repairs in one of the few companies in the whole of the country which repairs corrosion in diamond cut alloys, and although we will fix your wheels to the best of our ability, it is impossible to guarantee that corrosion will not return over time.


We cover the whole of Greater London, so give Smart Auto Repairs a call on (0161) 609 8111. You can also get an instant free quote on your repair by filling in our contact form today.